POWER LINE FILTER/POWER QUALITY ANALYZER
Lab 12 Gordian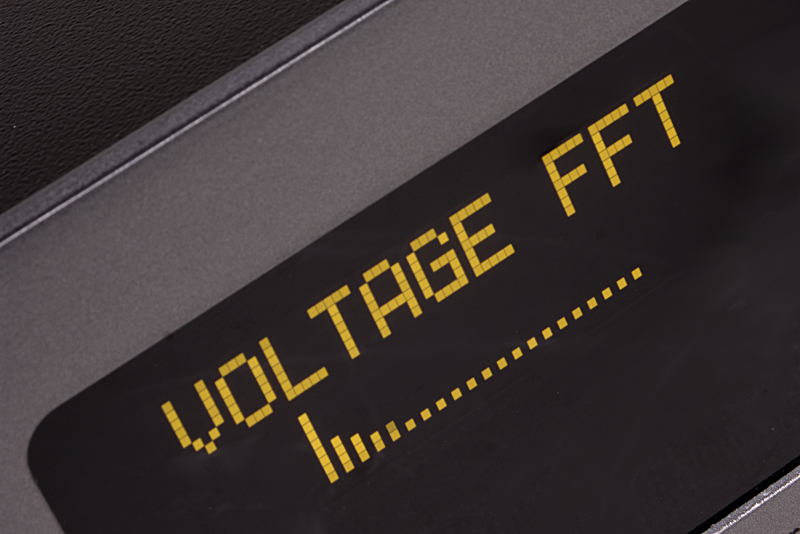 We had the opportunity to get acquainted with Lab 12 about three years ago, during our review of their first-ever product, the DAC1 SE converter. The company's list of products has, through these years, grown considerably and includes (besides the DAC1) an integrated amplifier (integre4), a preamplifier (pre1) and two power amps (the Suono and the Mighty) and a USB DAC/Headphone Amplifier (the hpa), all with tube-based circuits. There are, also, a passive attenuator (named "the true") and a power cable (the knack). The Gordian power filter is their first product of this kind and we had the opportunity to see it up close during the "Hxos-Eikona Show" held in Atherns.
Power filters are far from new in the audio realm. Their purpose is to suppress noise that runs through the mains and induced to it by various ways and, also, they usually offer some form of protection from voltage and current surges. The range of designs and pricing are surprisingly wide and starts from the simple power strips one can get for a few dozen euros, reaching up to complex, regenerating systems (basically sophisticated AC-AC converters) with a cost in the region of several thousand euros.
In this regard, Lab12's approach, as shown in the Gordian, in addition to its basic operation as a mains filter, stands out for three main reasons. First, it features a full mains power quality analyzer (which is important because the user may -at long last- have an objective way to evaluate his basic power source), secondly, the filtering action is adaptive, flexibly customized (Gordian was the first device we had the chance to review, which offered this possibility) and, finally, following an, apparently standard, company policy, it presents a quite good value for money offer.
Dimitris Stamatakos
Text Data
Original Publilcation: 2017/01/13
Last Follow Up: 2017/01/13
Previous | Next | More Reviews
---