Musical Fidelity adds two more models in their multichannel power amp series.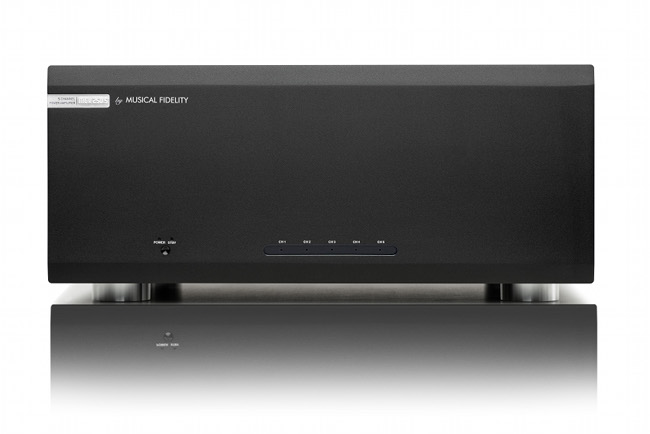 Source: Press Release, Last Accessed: 2023/02/14
Following the introduction of the M6x 250.7 power amplifier, their first-ever home theater multichannel design, Musical fidelity added two more models in the series, the 250.5 and the 250.11, to support systems of 5 and 11 channels accordingly.
Since surround sound was introduced into homes in the early eighties, the video experience has never been the same. Sound has become an integral part of the movie experience in homes. To come close to what the director had intended you to hear and feel, an amp has to deliver power to all channels – not just numbers on a chart but real headroom and dynamics. Musical Fidelity has launched the M6x series of multi-channel amps to provide that: real performance to all five channels in a single tidy chassis.
The clever application of heat sinks within the case allows the M6x 250.5 to do without fans. Connectivity includes an XLR input and a gold-plated RCA connector for the widest compatibility for surround processors and preamps. The gold-plated 3-way binding posts accept 4mm banana plugs, spade connectors, or bare wire. The super silent audiophile power transformers support class AB power stages and each channel offers an RCA output to add power amps to each channel for bi-amping.
The M6x 250.5 is available for an MSRP of €2.999 (incl. VAT).
The M6x 250.11 is an up-scaled design, offering high power performance on eleven channels. The amp uses the same cooling, connectivity and power stage architecture and a slightly larger chassis (435x205x430mm versus the 435x195x430mm of the 5-channel model) and its power specs are, also different, offering 3x250W/4 Ohm for the main and center channels and 8x150W/4 Ohm for the surround/effect channels (the 5-channel model yields 5x250W/4 Ohm). It is, also, somewhat heavier at 36kg (250.5 weights about 31kg).
The M6x 250.11 is available for an MSRP of €3.999 (incl. VAT).
For more information: http://www.musicalfidelity.com/
---